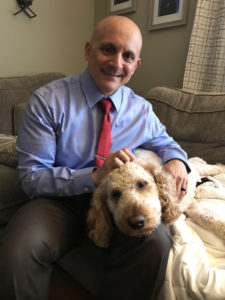 Meet Your Chiropractor
Dr. D'Ambrosio has been practicing since 1993, and at his present location since May 2010. He graduated from Life College of Chiropractic in 1993. Outside of his formal chiropractic education, Dr. D'Ambrosio studied and trained in several advanced chiropractic techniques and has traveled the country lecturing and teaching some of these techniques to other health care providers. He has since developed a protocol of analysis using proven indicators to identify the your imbalances. Dr. D'Ambrosio is one of a very few doctors in the area focusing solely on Zone Healing Technique.
Dr. D'Ambrosio is an avid athlete, holding 2 powerlifting records for the State of New Jersey in his age/weight class with the World Natural Powerlifting Federation.
He has also been featured in various publications, including Pathways Magazine, the article being linked below:
http://pathwaystofamilywellness.org/Chiropractic/innate-expressions-sensory-sensitivities.html